Ladies, it is essential to have the right brush to apply your makeup. You may be thinking that applying your makeup with your hands will get the job done. But consider that when you eat you use a fork, and when you write you use a pen. Those things which you use are your tools to get the job done. Well, makeup brushes are the tools you??ll need if you want to apply your makeup with greater accuracy and precision. Purchasing a good set of makeup brushes is one of the best investments you can make.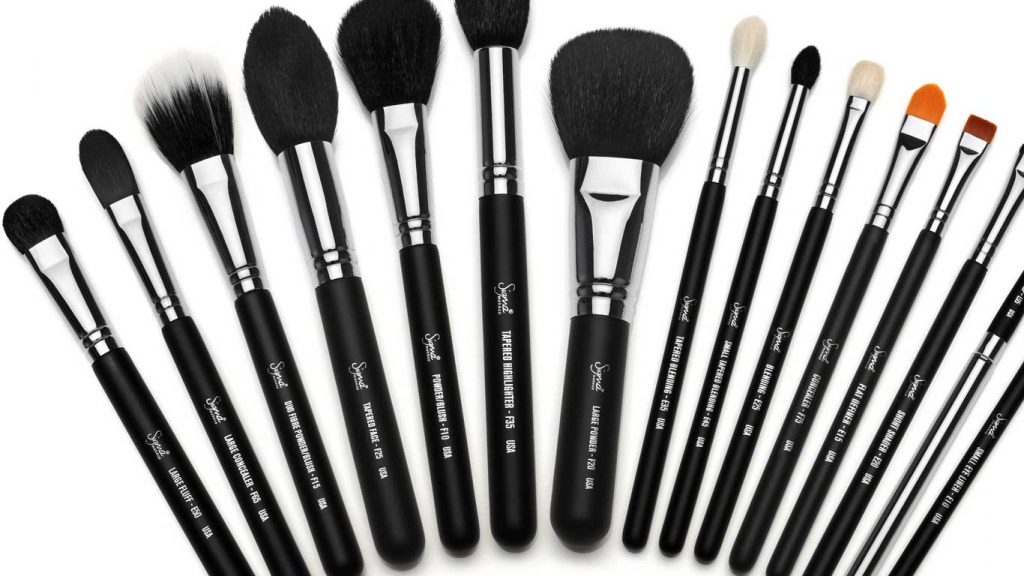 I will not attempt to list all of the different types of brushes available on the market . . . and there are many. What I will do however is list some of the makeup brushes that will get you started.
Following is a selection of makeup brushes offered by Joy Lorraine Cosmetics.
Angle Blush Brush: This is the perfect brush for applying cheek color or bronzer evenly without streaking. The size gives you great control when applying blush or bronzer on the apples of your cheeks.
Angled Brow Brush: This slanted brow brush is the perfect tool for applying brow powder to your eyebrows. The bristles are stiff enough to allow you to apply color to create the perfect eyebrow shape. Angle Fluff Brush: This brush has very soft fibers and is used for applying and blending eye shadow colors. It is made of 100 percent premium squirrel hair (cruelty-free) and feels like silk on your eyes. It blends your eye shadow color to create a finished look.
Brow Lash Brush: This brush is used for brushing and blending brow color into the brows for an all-natural look.Chisel Dome Brush: This is an all-purpose brush used for the sheerest application of loose or pressed powder.Eyeliner Brush: This brush gives you perfect control and fine bristles are soft, yet compact.Camouflage Brush: This is a nylon brush used to apply concealer on hard to reach places. One cannot help but create a flawless application when using this brush.
Crease Powder: This brush allows you to create that smoky eye. Bristles are made of the goat to allow concentrated color. Kabuki Brush: This brush is a terrific brush for applying both powder and bronzer for a perfect finished look. The size is about 3 inches long making it a perfect fit in your makeup bag. The dome shape allows any application with ease and comfort making it a must-have tool for your makeup bag. Mini Chisel Brush: This brush is perfect for applying Gel or liquid eyeliner. The pointed tip is perfect to create a precision line at the base of your lashes.
Oval Shadow Brush: This brush allows for smooth application of eye shadow over the entire eye area, as well as the crease of the eye. The bristles are made of Sable and are super soft on the skin. Powder Brush: This brush is ideal for applying your loose or pressed powder. The bristles are made of goat and allow you to apply your powder for the perfect, finished look.
Retractable Lip Brush: This flat round tip lip brush with a metal cover is used for precise lip lining and lip color application. This sleek brush is perfect for applying lip gloss and lipstick. The size allows you to slip it into your makeup bag or purse. What I like about this brush is that once the cover is removed, the brush retracts back into the case so I know I won??t have lip color all over my makeup bag.
Travel Brush Set: This set includes six brushes in a soft, leather case with a buckle that slips easily into your purse. Soft brushes feel great and the fibers don??t come off on your face like other brushes. Set includes a powder dome brush, angled blush brush, round contour brush, angle liner brush, concealer brush, and a retractable lip brush. No one should be without this brush set. Spoolie: This brush is used to separate lashes or applying mascara products. It is made of synthetic fibers and looks like a mascara brush except that its longer.
Liner Chisel Brush: This is a two in one brush. The fluffy brush side is used for eye shadow application while the flat-shaped angled tip side is made of synthetic fiber and is used for lining, shading or shaping the eye.
Brush Care
When you invest in a good set of makeup brushes, it is important that you care for your brushes. Cleaning your makeup brushes weekly will ensure the removal of bacteria which is easily transferred from the brush to your face. No one wants to see zits on their face, and cleaning your makeup brushes with Joy Lorraine Cosmetic Brush Cleaner will not only remove harmful bacteria but will extend the durability of your makeup brushes.
Dave Jimenez strategic and tactical leader with more than 15 years of experience on the client's side and the agency. Innovative with a great image approach to create future strategies that deliver a "Wow factor! Factor" and measurable results. Try about the identification of unconventional promotional opportunities and harmonizing the media and creatives to launch and replace products. Successful record that adds an impatient value to associations, while exceeding the specific brand and sales objectives.
Specialties: integrated marketing, brand building and positioning, marketing communications, advertising, promotions, sponsors, events, corporate communications, community and public relations, corporate narrative, social networks, grass racks and guerrilla marketing