The 61st Primetime Emmys will air CBS on Dish Network, and there has been a brewing issue. I posted a blog earlier today about The Academy of Television Arts and Sciences' controversial decision to cut eight writing, performing, producing and directing awards from the Emmy showcase. Those who would be affected by the omission were up in arms, and wrote a letter to the Academy, along with over 150 signatures, that read:
We, the undersigned showrunners and executive producers of television's current line-up of programs, oppose the Academy of Television Arts and Science's decision to remove writing awards from the live telecast. This decision conveys a fundamental understatement of the importance of writers in the creation of television programming and a symbolic attack on the primacy of writing in our industry. We implore ATAS to restore these awards to their rightful place in the live telecast of the 2009 Emmy Awards.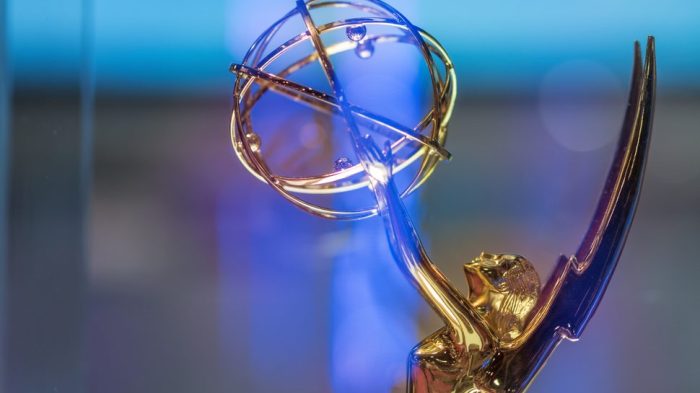 They were upset, and understandably so. As I mentioned in my previous blog, it is the actors who generally get all the recognition. They are the visible ones, but without the writers and directors and producers, the actor would have no words, no direction. And so paired with Academy's decision to remove these nods from the broadcast, I'm sure those individuals can't help but feel invisible. They certainly deserve ONE night where they can be recognized, and the viewing American public can see them accept an award for their accomplishments and thank their mothers.
Only hours after the letter was issued, the Academy has issued its own statement. Executive Producer Don Mischer outlined his plans for the broadcast, and according to him, it does not involve cutting the awards altogether from the show. What they will do instead is pre-tape eight categories during the ceremony two for writing, two for acting, two for producing and two for directing. Mischer says by pre-taping the categories, he can edit down the time it takes for the recipients to leave their seats, walk to the stage and give overlong speeches. He also notes that the saved time will be used to showcase more of TV's best programming from the year. To help illustrate his point, Mischer showed critics and reporters an edited version of one award from last year's ceremony, which looked almost indistinguishable from a typical live ceremony.
We are trying to do this very dignified, explained Mischer, adding that even with the edited awards, there will be presenters and there will be nominees listed and there will be walk-ups. The ceremony, crammed with 28 awards, has struggled in the ratings: Last year's broadcast drew a record-low audience of 12.3 million. In contrast, awards show including the Tonys and Grammys have gotten ratings to bounce by including more entertainment and popular fare, Mischer said.
Mischer went on to say that changes are needed because the Television Academy research shows that some viewers arent watching because there is a perception that the Emmy telecast focuses on series that mainstream viewers did not know and were not interested in, not too mention that it runs too long. So it seems as though everyone should be satisfied with this outcome. The Academy gets to streamline the broadcast, while those writers, directors, and producers, still get their face time on TV. Hopefully, there will be no more uproar after the dust settles on this.
Dave Jimenez strategic and tactical leader with more than 15 years of experience on the client's side and the agency. Innovative with a great image approach to create future strategies that deliver a "Wow factor! Factor" and measurable results. Try about the identification of unconventional promotional opportunities and harmonizing the media and creatives to launch and replace products. Successful record that adds an impatient value to associations, while exceeding the specific brand and sales objectives.
Specialties: integrated marketing, brand building and positioning, marketing communications, advertising, promotions, sponsors, events, corporate communications, community and public relations, corporate narrative, social networks, grass racks and guerrilla marketing